Transform your smartphone into a smarter trucking tool
By Elizabeth Bate
Whatever you need to do, they say there's an app to help get it done. From smartphones to telematics devices and electronic logging devices, apps are at your side in the cab and on the road. But If you've ever looked at the pile of offerings and wondered what they all do, we have you covered with this list.
Unless otherwise noted all apps are available for Apple iOS and Android platforms, through the Apple App Store and Google Play Store.
Electronic logging devices (ELDs)
Now that electronic logging devices (ELDs) are mandated south of the border, hundreds of the time-tracking apps have emerged. The most important thing to know is if the app you choose is legal. The U.S. Federal Motor Carrier Safety administration has answered that question by cataloguing all self-certified devices here.
Catch-all apps
Trucker Path
On any website or survey we reviewed, Trucker Path was by-far the most recommended app for truckers. It helps users locate truck stops, find available parking at multiple branded and independent stops, shows weigh stations and scales, find fuel stations, compare fuel prices, plan trips, and more. Information is uploaded and updated by users, although some content is restricted to suppliers.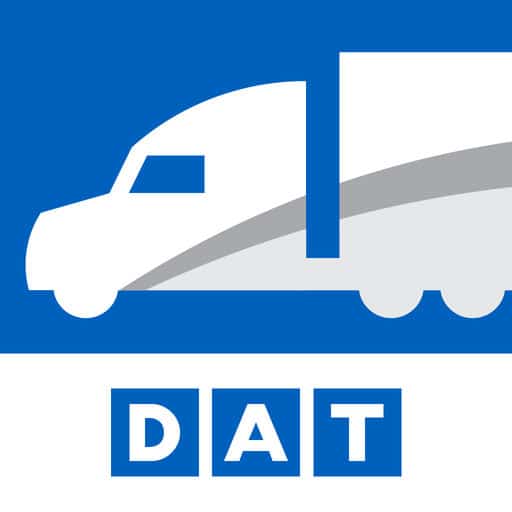 DAT Trucker
DAT Trucker finds travel plazas and trucks stops and lists their amenities, shows fuel prices, identifies trucker-friendly hotels, finds repair shops and tow services, and has GPS. It also has a companion DAT Load Board for Truckers, connecting users to loads and spot market rates.
Trucker Tools
Trucker Tools sources fuel prices, parking spots, repair shops and more for drivers, but its main draw is its access to load boards. Users can add route preference and availability while searching for loads.
Truck stops, parking and fuel
Love's Connect
This app is a one-stop-shop for everything associated with Love's Travel Stops. Users can call for roadside assistance from the Truck Tire Center, locate a Love's stop, view real-time fuel prices, and activate commercial fuel pumps. It can also be used to map a route, view transaction histories, and access a loyalty program.
Trucksmart
By Travel Centers of America, this app's major selling point is access to the Reserve It parking feature. Customers can reserve and pay for parking spots up to 30 days in advance. It also allows users to submit a service request once they're at a center, or purchase a shower or wifi.
myPilot
This app looks for fuel prices, Flying J locations, and available parking, while also handling rewards and shower bookings. The mobile wallet feature allows you to go card-free at the fuel island or in the store.
USA Reststops
As the title suggests, this one is only good in the U.S. But it locates the nearest rest area on any U.S. highway.
Fuelbook
Diesel prices are updated six times daily for fuel stations across the U.S. and Canada. It also features a list of truck stop services and open parking status, as well as fuel discounts and repair search function.
iExit
This app is only good on U.S. interstates and requires cellular roaming to be useful for Canadians, but has been consistently rated well for those that can use it. The app uses location services to put your truck on the map, and then lists services at upcoming exits in real time. It also features a search function.
Petro-Pass Mobile App
Petro-Pass uses its app to search over 270 cardlock locations across Canada, even when cell service is unavailable. Results can be filtered by fuel preference and amenities.
GPS
First a warning …
A GPS navigation system can lead you to your destination, but it can also lead you into trouble if not designed for trucking-related applications. The U.S. Federal Motor Carrier Safety Administration suggests using such apps designed for trucks. Before beginning the trip, type in relevant information about vehicle length, width, height, and axle weights, as well as hazardous materials being transported. Keep in mind that signs may also identify advisories not included in the latest map. Keep the apps updated for the most current route planning information.
CoPilot Truck
This app is billed as GPS for truckers. With route information including traffic and turn-by-turn guidance, this has everything you want in a GPS app with some great additions – it allows you to plan routes appropriate for your truck weight and height, and with the type of load in mind, so you can avoid low bridges and other obstructions traditional GPS apps may miss. One note – be careful which version of the app you download. CoPilot Truck apps are available for the U.S., the U.S. and Canada, and for Europe. Pick the one that's right for you to avoid frustration.
Waze
While it doesn't define truck-practical routes, this community-sourcing traffic app relies on users to report approaching road hazards and other sources of delays. Just take care before following recommended detours meant for cars.
Load Boards
XYpper
XYpper automatically sends notifications of available loads, while also automatically generating documents such as order confirmations, bills of lading, proof of delivery, and invoices.
Uber Freight
The ride-sharing business known as Uber entered the freight space with this app that promises upfront pricing and payment within seven days.
Loadlink
Loadlink from Transcore Link Logistics promises to connect users to more loads than any other Canadian load board.
DAT Load Board for Truckers
The DAT Load Board for Truckers connects subscribers to more than 225,000 truckloads on the DAT Network per day.
Truckstop Mobile
Post or search for loads on TruckStop.com, accept loads from one screen, and see a trip overview with all the details. Spot market rates are offered by equipment type and lanes.
Weather
The Weather Network
A basic, reliable weather app with seven-day forecasts, severe weather alerts, location-based weather reports, and radar features.
Weather Underground
Weather Underground is advanced weather. With 10-day forecasts, real-time radar, localized weather alerts, wind speeds and visibility, it gives you all the basics, complete with crowd-sourced reports for quicker weather updates.
Carrot Weather
Carrot weather offers a funny and engaging weather experience with all the advanced features you'd want in a weather app, but with a twist. This one is run by an avatar with a sense of humor. There is both a free and paid version of this app, with the paid version featuring extended forecasts, weather alerts, and games.
Manufacturers and maintenance
Cummins
Cummins has many apps for its users, Quick Service Mobile gives customers a list of replacement parts, as well as build and dataplate information to help with repairs. By the same token, Cummins Guidanz helps technicians get information faster to ensure faster repairs. Connected Diagnostics requires a subscription to the program of the same name and a telematics device. It allows users to get updates on activity status of all equipment, fault alerts, and the meanings behind fault codes. If you don't have Connected Diagnostics but still want to know what the fault codes mean, you can get Fault Code Advisor to demystify the codes.
Detroit Connect
This app from Daimler Trucks North America (DTNA) allows all Freightliner and Western Star owners with the Detroit Connect service to have fault codes and events delivered right to their phones. The virtual technician feature allows users to see what's wrong with their truck and how best to fix it.
Mack and Volvo Asist
Two separate apps with the same name, Mack Asist and Volvo Asist are designed to access and track assets. With a map that will pinpoint trucks, search for assets, and view route information, users can also see the last time a truck was serviced and create new service requests.
Get them here:  Mack:  Apple     Android       Volvo:  Apple     Android
Volvo My Truck
Volvo also has a dedicated app called My Truck, connecting through dealers to stay on top of things like fluid levels and maintenance needs, and even control in-cab temperatures.
SmartLINQ
For Peterbilt owners, this app connects to the SmartLINQ remote diagnostics portal to track vehicle locations, fault codes and service appointments.
OnCommand Link
For Navistar customers with the OnCommand dongle, this app provides vehicle health reports, allows users to store preferred wifi connections, provides software updates for International, Cummins, and IC Bus engine control modules, and creates a seamless user interface for everything OnCommand Link-related.
Hino Trucks
The app for Hino owners and drivers gives users access to Hino roadside assistance, a dealer locator, and more information on trucks and the HinoCare program. There's also a social feature, giving users access to #Hinonation, allowing them to meet and speak to other Hino drivers.
Truck Fault Codes
Developer Diesel Laptops gives users not connected to another OEM or maintenance app the ability to quickly look up more than 40,000 fault codes.
Bendix Brake Pad Identifier
Don't know what model of brake pad you have? Bendix's Brake Pad Identifier will tell you. Just place the brake pad on a clean, white surface and take a picture with your phone. The app will search the full Bendix catalogue and generate the part number.
Driver Vehicle Inspection Reporting
Inspect by Fleet Complete
Inspect by Fleet Complete offers a tool to record detailed vehicle inspections and includes an in-app sign-off function that doesn't require intermediaries.
Fleetio
Every fleet is unique, but Fleetio says its DVIR app can be used to inspect vehicles, trailers, or any other equipment. Forms can be customized to meet specific inspection criteria and can be adjusted as needs change.
Blue Tree Systems
Blue Tree Systems' DVIR app supports pre-trip and post-trip inspections on trucks and trailers using any Android-based phone, tablet, or in-cab device. The data can also be uploaded in real time to Blue Tree's maintenance manager solution.
Dealer locators and sales
If you're on the road looking for your dealer for a repair, parts replacement, or just an oil change, it can be hard to know what where the closest one to you is. That's why most major OEMs have a dealer locator app. If you're in the Daimler Trucks North America family, you can find your dealer home through Freightliner Smart Source or Freightliner Chassis 24/7 for custom chassis, and the Western Star Sales Tool also finds Western Star dealers in a hurry. If you own an International, the International Truck Sales App has you covered. Those in the Kenworth or Peterbilt family can find their dealer through the Kenworth Essentials app or the Peterbilt Dealer Locator app, or parts through the TRP Retailer Locator. For fans of the Bulldog there's the Mack Trucks Dealer Locator, while those with an iron mark on the grille can use the Volvo Trucks Dealer Locator. Allison Transmission Mobile offers customers the opportunity to page through the latest and greatest from the manufacturer, researching and comparing models before you buy.
Weigh station pay and bypass
Drivewyze Preclear
Drivewyze – the app at the heart of Alberta's Partners in Compliance program — boasts more than 700 sites in 44 states and provinces that allow drivers to bypass scales up to 98% of the time depending on safety scores. It turns phones into a "smart transponder" so no other hardware is needed.
Weigh My Truck
Developed by CAT Scale Company, this app allows drivers to weigh their truck and pay any fees directly from their phone through electronic funds transfer, PayPal or other methods. With no need to leave the cab, drivers can see weights and even get PDFs of scale tickets and receipts.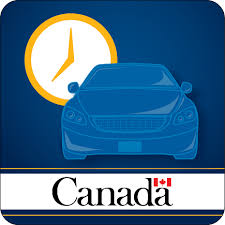 CBSA CanBorder
With real time updates on wait times, this app helps to schedule border crossings.
General interest
Pro-Tread
This app from Instructional Technologies allows users of their video training services to log in to their accounts and complete courses online. Jump from computer to phone and back when completing course work.
Healthy Trucker
With diet and exercise tips, a daily food log, and social media connections, the Healthy Trucker app aims to help drivers stay in shape on the road. Users can share pictures of their healthy meals at truck stops, or search pictures to get meal ideas, and the app makes registered dieticians and fitness coaches available for advice. (Note: On Google Play the app is called "Healthy Team")
Load Docs
LoadDocs gives drivers a tool to send proof of delivery and other documents like weight certificates and toll receipts directly from a cab to the home office. Just take a picture with the phone's camera, and the app does the rest. Photos, dates, times and locations can also be attached.
App families
Trimble
Trimble, TMW, and PeopleNet are all one big happy family, and if you add them up they have 56 apps in the Google Play Store between them. App uses range from farm and construction management tools, to app to helps calibrate your GPS, and multiple dispatching tools. Here we give a run-down of just a few of the offerings.
TAC
TAC from Trimble is an asset tracker to help you keep track tabs on your trailers. Users attach Trailer4U devices to each of their trailers and then use the app to validate and configure them. The app is completely free.
PeopleNet ConnectedDriver
A companion app to the PeopleNet System, this app provides information to drivers including dispatches and messages, giving them the ability to communicate with their office even when they're away from the truck.
TMW Go Driver
This app allows drivers to view their loads, communicate with driver managers, and view payroll data all from their phone. They can also respond to messages from dispatchers and accept or reject load offers.
TMW Go Dispatch
A companion app to TMW's dispatching tools users can assign resources, start trips, send load confirmations, and issue advances without the inconvenience of logging into their laptops.
Omnitracs
Omnitracs and Roadnet are names you're likely familiar with. Omnitracs has apps for your phone or tablet you can get directly from the Apple App or Google Play stores, but they also have apps that function on phones and tablets that you get directly from them. Like Roadnet Anywhere. The app can host different features to provide route guidance, proof-of-delivery, real-time reporting, and other features to make life easier for fleets. Here are a few other offerings from the telematics company available for free to customers from the Apple and Google stores.
Roadnet Mobile
This app allows deliveries to be made seamlessly with the ability to have customers sign for the drop-off right on screen, followed by notification being sent to dispatchers and managers if users want. It also optimizes routes, takes metrics for delivery standards, and verifies quantities among other things.
Mobile Data Capture
Omnitracs says Mobile Data Capture provides a missing link between in-cab activity and what happens outside the vehicle. Featuring off-line data capture and the ability to securely sync with back-office applications without using extra data, this app is good for drivers whose fleet uses the Omnitracs telematics system. Note: this one is only available on Android.
Get it here on Android
Command Center
This app is for fleet managers. Allowing managers to visualize their whole fleet in real time and sending and receiving alerts and messages, it allows fleets with Omnitracs software to operate things from their phone.
Geotab
This Google-backed telematics company has been growing in size and offerings.
Geotab Drive
This app is billed as an all-in-one ELD solution with driver Driver Vehicle Inspection Reporting (DVIR), Driver Identification and more. Open and flexible this app has the ability to integrate with other platforms and updates over-the-air for an easy user experience.
MyGeotab Fleet Management
For fleet managers using the Geotab telematics solutions, this app allows users to see the entire fleet or just one vehicle in real time on a map. It has engine data reporting and alerts so managers can keep on top of problems, tracks driver behavior and on-road incidents, and shows customers their interactive dashboard.
Geotab Fuel Tracker
Just what it says, this app tracks all your fuel purchases and stores the amount of fuel purchased and the cost in your Geotab dashboard to keep track of fuel use and patterns. Note: this app is only avaiable for the Android platform.

Have your say

This is a moderated forum. Comments will no longer be published unless they are accompanied by a first and last name and a verifiable email address. (Today's Trucking will not publish or share the email address.) Profane language and content deemed to be libelous, racist, or threatening in nature will not be published under any circumstances.