Canadian truck drivers more educated than ever
TORONTO, Ont. — Many Canadian drivers have been known to joke that they have a PhD – standing for professional highway driver. But, as a rule, they are also more formally educated than ever before.
The Changing Face of Trucking research by Newcom Media's editorial teams shows that almost three in every four tractor-trailer drivers (72.9%) in Canada's trucking industry have completed a formal certificate, diploma or degree. The details are reflected in National Household Survey data.
In contrast, just over half (54%) of Canadians aged 25 to 64 held college or university qualifications in 2016, Statistics Canada reports.
Trade-related training has generally been on the rise across the country, with 7.8% of Canadian men aged 25 to 34 now holding an apprenticeship certificate in skilled trades, up from 4.9% in 2006. Those numbers involve training outside a truck cab, however. Canada has yet to recognize truck driving as a skilled trade.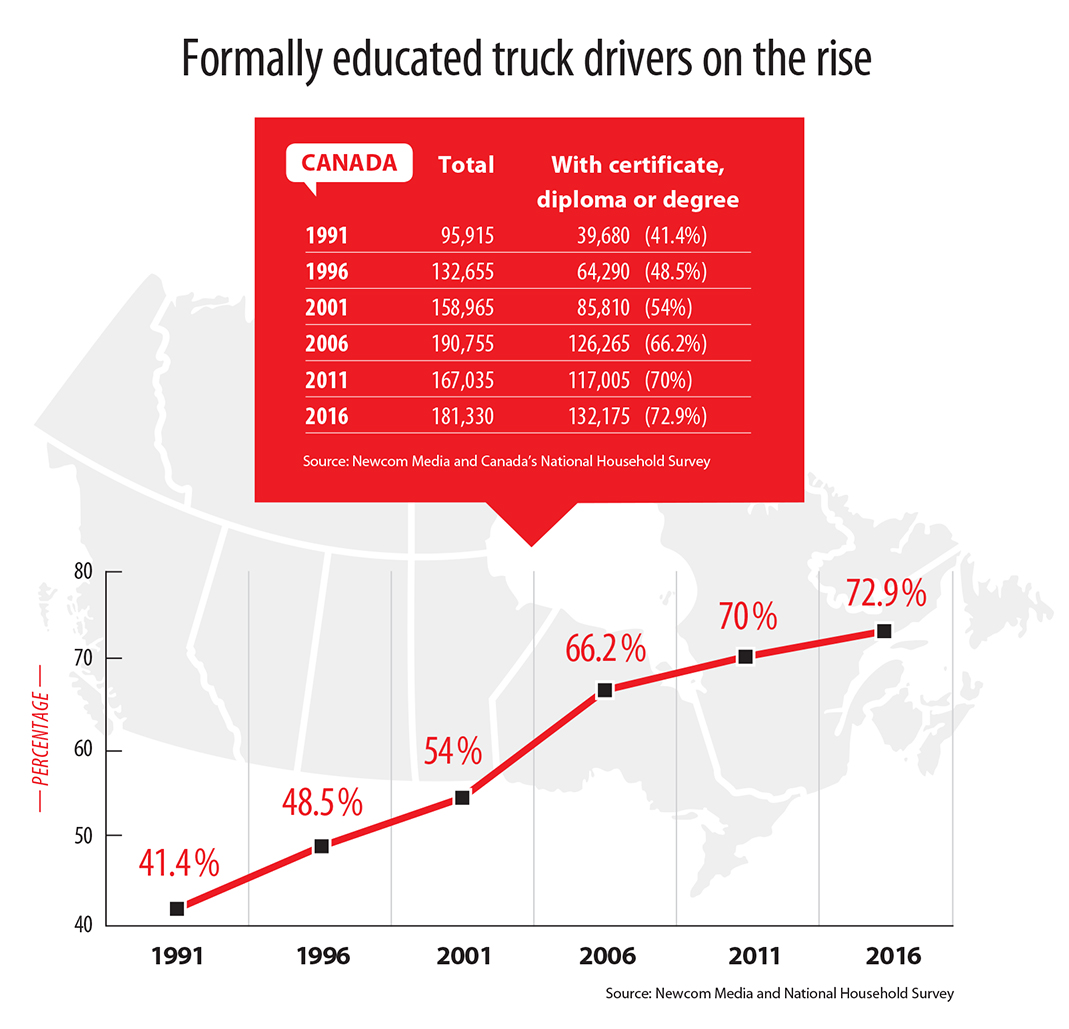 Have your say

This is a moderated forum. Comments will no longer be published unless they are accompanied by a first and last name and a verifiable email address. (Today's Trucking will not publish or share the email address.) Profane language and content deemed to be libelous, racist, or threatening in nature will not be published under any circumstances.