Fatalities surge around trucking's most dangerous job — driving a garbage truck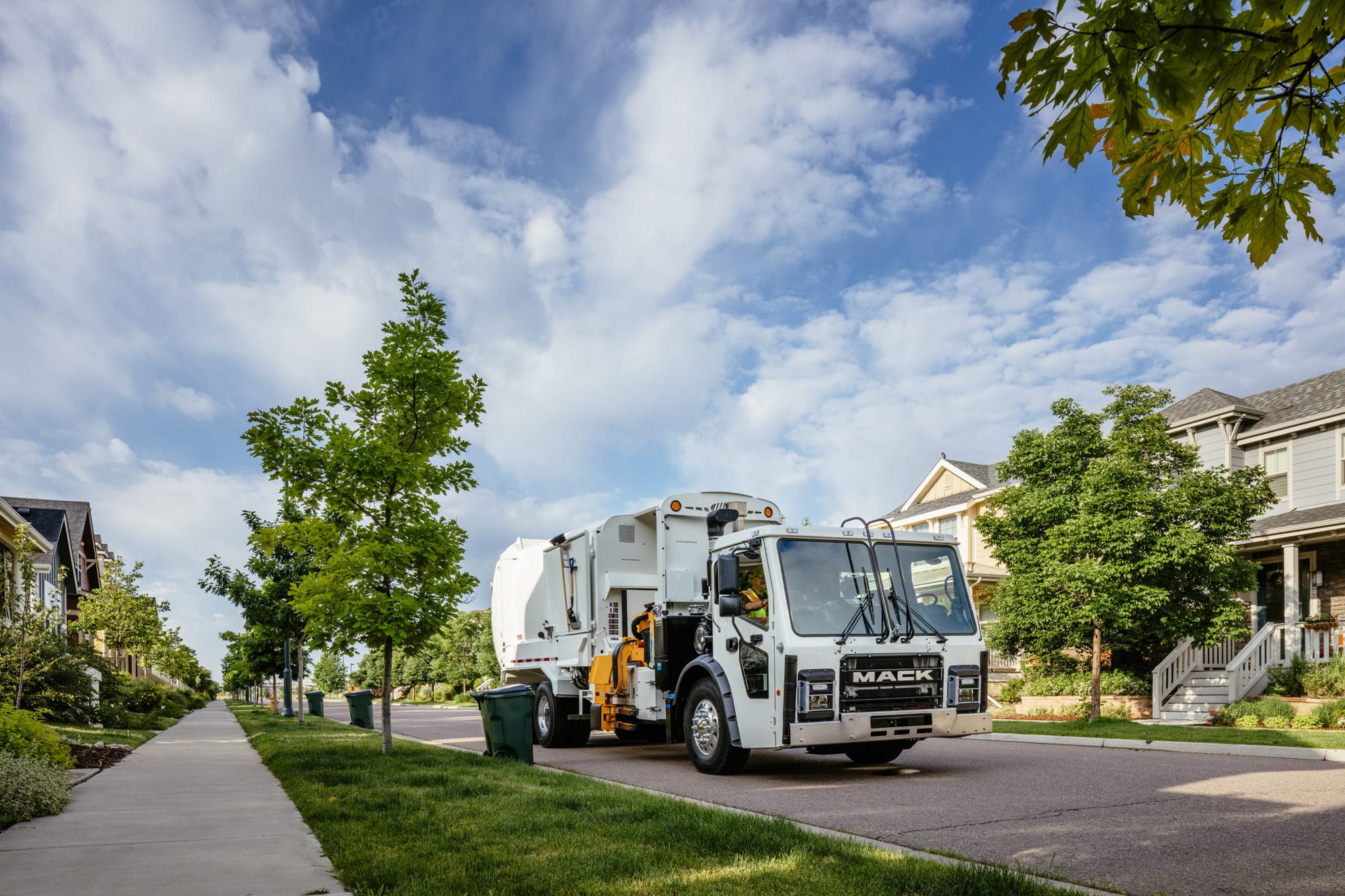 TORONTO, Ont. – Hang Vo was known to use Toronto's homeless shelters, but in the pre-dawn hours of Jan. 12 she took refuge in a laneway between two office buildings.
The driver of a reversing garbage truck didn't see her lying there.
Vo wasn't the only person killed by a waste collection vehicle this month. A Toronto man died in a suspected hit and run just two days later. A 79-year-old woman was struck and killed on Jan. 22 as a truck emerged from a Montreal alley. And the driver of another garbage truck was killed Jan. 12 after being hit by a train in Delta, B.C.
As of Jan. 22, the Solid Waste Association of North America (SWANA) had counted 17 such fatalities across the U.S. and Canada. Executive director David Biderman says the total is "unprecedented" in his 20 years around the industry.
The numbers also reinforce an inescapable truth about refuse and recyclable material collectors – they face one of the most dangerous jobs in trucking.
The threats are not limited to cyclists and pedestrians around the trucks. Thirty collectors died on the job in the U.S. during 2017, and preliminary numbers suggest 2018 may have been worse. The U.S. Department of Labor already ranks the work as the fifth-deadliest job overall, above rates recorded by police and firefighters.
Provinces track injury rates in different ways, often lumping waste management employees in with other truck drivers. But Biderman is confident Canadian operations would generate a similar ranking on this side of the border. Separate injury rates tracked in B.C., for example, match the rates in the U.S. and England.
What makes driving a garbage truck so dangerous?
Several factors contribute to the dangers.
"People probably don't realize it's an extremely skilled role," says Roger Davis, the corporate director of risk management for Emterra Environmental, which oversees a fleet of 950 vehicles stretching from B.C. to Ontario and into Michigan. "They do it in an environment in close proximity to traffic. They do it in residential areas. And they have to operate heavy equipment … it does make it a little more challenging."
A residential collector might need to jump on and off a truck 800 times per day, exposing them to passing vehicles in the process, Biderman adds. There are motorists who run lights, squeeze up the right side of turning trucks, or dart into oncoming traffic because they become impatient with slow-moving collection equipment.
Sixty percent of the waste and recycling workers who died on the job in Canada and the U.S. in 2017 were killed during collection activities. Half of those killed at landfill sites were the drivers working on or around trucks. Two spotters – employees meant to guide trucks along a safe path – were killed as well.
The on-road threats are so common that 23 states have increased the penalties for those who hit collection workers or rear-end garbage trucks. The approach is much like Ontario's Move Over legislation, but that provincial law focuses on tow truck operators and emergency responders. Past efforts to expand Ontario's scope have gone nowhere.
The threats are not limited to traffic collisions, either. The University of Waterloo's Centre of Research Expertise for the Prevention of Musculoskeletal Disorders says an average bag of garbage weighs 16.5 lb., with a typical worker lifting nine of those per minute.
It wears bodies down.
Truck options as a safety solution
Part of any strategy to reduce the risks will involve equipment. Davis, for example, stresses the value of well-researched spec's established through the American National Standards Institute (ANSI).
Some equipment choices go further still.
Automatic side loaders, for example, rely on mechanical arms rather than swampers to load waste onto a truck. But the configurations are not always appropriate. There's little room for individual bins in densely populated urban centers, and the arms can also damage the tree canopies stretching over mature streets.
Rear-loading refuse vehicles continue to be the most popular option because of everything from price points to versatility, says Curtis Dorwart, refuse product manager at Mack Trucks. Such vehicles can even be used to compact bulky white goods, rather than limiting themselves to the materials that fit into the confines of a specific bin. "The versatility is phenomenal," he says.
No matter what vehicle style is selected, however, there are many options to help enhance overall safety.
"It seems like everyone has their secret sauce," Dorwart says, referring to the multiple variations that are available. The challenge is striking a balance between price and effectiveness.
"You don't want to put a price on safety, but at the same time you've got to be wise enough to say what makes sense based on the risk," he says.
Video cameras used to eliminate blind spots are becoming increasingly popular — so much so that Mack is now prewiring its LR vehicles to be fitted with Lytx video-based telematics systems. Depending on vehicle configurations, camera lenses can be aimed in any direction, and there's a growing interest in systems that stitch together a birds-eye view showing all sides of the truck after a bit of calibrating.
"We currently have back-up cameras, side-view cameras, and hopper cameras on our collection vehicles," says Matt Keliher, general manager – solid waste services at the City of Toronto. "Newer vehicles [purchased in 20128] now include the 360-degree camera on them."
But even camera systems have their limits. Nobody wants to overwhelm operators with too much information, Dorwart explains. Large monitors can also create blind spots of their own.
Additional proximity mirrors, meanwhile, can reflect images of threats at a truck's bumper, along the curb, or behind doors. (New York City has gone so far as to mandate crossover convex mirrors.) Even a simple relay circuit can be used to ensure radios are turned off when a truck shifts into reverse.
Dorwart describes decidedly higher-tech options like the warnings and automatic braking of advanced driver assistance systems (ADAS) as a "hot button" issue. But he stresses that tools like electronic stability controls, collision mitigation systems, and lane departure warnings are typically designed with highways in mind, rather than collection speeds that hover around 30 km/h.
Imagine the constant buzzing of lane-departure warnings in urban settings, whenever they cross a painted strip.
"That's just going to drive their operators nuts," he says.
Will side guards keep pedestrians and cyclists safe?
Given the nature of the work, some operations are incorporating physical barriers meant to keep pedestrians and cyclists from sliding under a truck's wheels.
Municipalities including Halifax, Montreal, and New York City are all mandating side guards for this purpose. Last year, Halifax city council decided the devices were so important that they approved $238,000 to install the equipment – on 83 collection trucks owned by GFL Environmental and Regroup, before the next round of tenders was issued.
The barriers won't save every vulnerable road user, though. Three-quarters of Canada's fatal collisions that involve heavy trucks and pedestrians or cyclists involve the front of the vehicle, according to the 2015 National Collision Data Base.
Canada's Council of Ministers responsible for transportation and road safety just endorsed a report on vulnerable road users that questions whether side guards might simply deflect people into other lanes of traffic. The study also notes that city buses run even lower to the ground, but there are still reports of pedestrians being killed when falling under those wheels.
The power of information
As important as equipment can be, a driver's skills can be one of the most important tools of all.
"The unfortunate situations we have had recently, especially where third parties have been [injured], it's all about situational awareness," Davis says, referring to the trucks that work in densely populated areas and amidst high traffic volumes. "That's where the training comes in."
Drivers for the City of Toronto who collect waste from 115,000 single-family homes per day all receive 80 hours of in-vehicle training with the same equipment they'll operate. That is supported with monthly tailgate sessions to discuss safety-related topics. Emterra's risk management department, meanwhile, hosts daily "huddles" to highlight safety issues of the day.
Of course, not every operation has those training resources.
"Smaller haulers have a disproportionate number of fatal accidents," Biderman says. "They don't have the bandwidth to do safety as well as large, national companies."
For its part, SWANA is distributing safety-related information at locations including landfills, transfer stations, and recycling depots. Canadian locations will be included in the communication efforts this year as well.
There is still work to do.
"It absolutely has got better," Davis stresses, referring to the changes that he's seen since the 1990s. "But it's still a risky business."

Have your say

This is a moderated forum. Comments will no longer be published unless they are accompanied by a first and last name and a verifiable email address. (Today's Trucking will not publish or share the email address.) Profane language and content deemed to be libelous, racist, or threatening in nature will not be published under any circumstances.