Strong 2017 leads Daimler to focus on uptime, expansion, and connectivity in 2018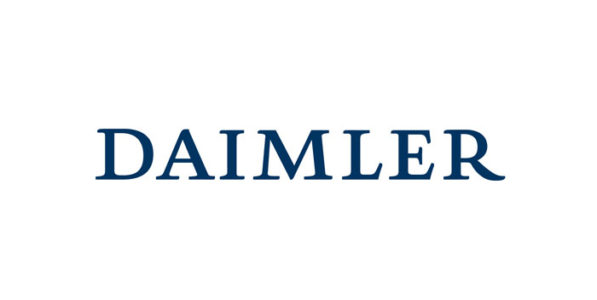 PORTLAND, OR – Capturing nearly 40% of the North American Class 6-8 truck market in 2017, it was a banner year for Daimler Trucks North America, and according to president and CEO Roger Nielsen, the company isn't done yet.
Daimler sold more than 470,000 trucks worldwide last year to the tune of more than CAN $57.7 billion in revenue and a 6.7% return on sales.
Nielsen credits the strong year on sales of the New Cascadia, with 46,000 orders for the truck in the first year. That number is a significant boost over the first-year sales of the original model which sold about 25,000 units in its debut year.
The strong sales for the new truck helped to put the company nearly three quarters behind in production, with all orders placed before January 2018 projected to be filled sometime in the first half of the year, while any subsequent orders won't arrive until the third quarter or later.
That pressure on Detroit, in addition to order projections akin to 2015 numbers which soared to 420,000 units worldwide, means the company has plans to expand its production lines in 2018.
Nielsen was quick to point out that 96% of orders for the New Cascadia were spec'd with Detroit engines.
Automated transmissions are also proving more popular for the company with 75% of engines in all new trucks ordered being automated. That number jumps to 93% when looking at just the New Cascadia.
In addition to a surge in orders on their Class 8 trucks, Nielsen said it was a strong year for both Western Star Trucks and Thomas Built Buses, operating under the Daimler umbrella.
Daimler is already delivery on its predictions of a strong 2018, with the first month of the year closing with a 42.3% market share compared to 39% from the month before. While numbers weren't yet available for February, Nielsen said they were close to record for that month as well.
Nielsen says many of the orders can be attributed to fleets needing replacement vehicles. While he said he's not seeing trucks parked against the fence, and freight demand is high enough to see some expansion, for many fleets the tight labor market doesn't support it.
Improving uptime
Looking forward the truck-maker is focusing on improving customer uptime and is making investments in technology, including fuel-efficiency in the form of electrification, and automation through its Detroit Assurance 4.0 program – a feature 66% of the New Cascadias were spec'd with.
In 2017 Daimler repair shops reduced customers' downtime to an average of 24 hours, but Nielsen says the company is hearing that's still falling short of the mark for some. The CEO said requests have been coming in for downtime to be reduced to an average of just 10 hours.
Plans to increase uptime include expanding service centers and parts warehouses with a focus on what Nielsen referred to as "the left coast," where there is currently a lack of locations.
The company now stands at nine parts distribution centers in the U.S. and Canada, with 1,100 service centers and 600 full-service dealer locations across the two countries.
Most dealers are now within 350 miles (563 km) of parts distribution centers – putting them a maximum of a day's drive for needed items. Dealers and service providers can expect over night or same-day delivery to help them keep customers on the road.
With 2018 representing the 20th anniversary year of Alliance Truck Parts, the brand plans to expand its offerings and open Alliance Parts retail locations in the U.S.
The future of trucking
Adding to their technology base Daimler said it will spend more than US$615 million in 2018-2019 on research and development in electric mobility, connectivity, and automated driving technologies.
Appointed to the newly created position of General Manager of Connectivity for Daimler Trucks North America, Sanjiv Khurana's work will focus on providing opportunities for customers to use the data coming off trucks more efficiently, and reduce costs using developments in automation.
Expanding the reach of the Detroit Assurance 4.0 program managers are now able to do things like update the cruise control setting for an entire fleet in minutes instead of taking days or weeks to pull trucks off the road to update them manually, said Nielsen.
Partnering with three yet-to-be-named telematics companies, Daimler trucks will begin to offer electronic logging devices and other telematics systems onboard for interested customers, reducing the number of devices and SIM cards inside the cab.
Khurana will also be pairing with those focused on automation, to work on features like platooning and pairing.
Safety is still a concern for the company, with the technology that sees trucks traveling in close distance as groups of two or three to save on fuel.
Testing facilities in Oregon and on desert test tracks have been using 35 different braking scenarios with 54 different real-world driving maneuvers at varying following distances to make sure the trucks can handle driving conditions.
The company says it will testing the paired trucks on public highways where the technology is legal in a matter of weeks. Details for the live testing are being finalized with an unnamed customer that will use the trucks to carry real loads.
Other assisted driving technologies include an active cruise control with lane departure technology designed to help keep drivers in their lanes.
Nielsen said the object of adding assisted driving technologies is not to take the driver out of the cab, but to make driving safer for the drivers and the motorists around them. He expects drivers will need to remain in the truck, hands on the wheel.
an earlier version of this article incorrectly identified Thomas Built Buses. Today's Trucking regrets the error.

Have your say

This is a moderated forum. Comments will no longer be published unless they are accompanied by a first and last name and a verifiable email address. (Today's Trucking will not publish or share the email address.) Profane language and content deemed to be libelous, racist, or threatening in nature will not be published under any circumstances.