Drivewyze PreClear for PeopleNet Android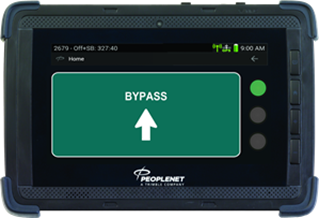 PeopleNet is making the Drivewyze PreClear weigh station bypass app available on the PeopleNet Android platform.
Drivewyze offers bypass opportunities in Alberta and almost 700 locations in the U.S. And the app will now be pre-loaded on PeopleNet Android devices including PeopleNet ConnectedTablet and PeopleNet-certified Samsung devices.
Before activating the subscription-based service, fleets are able to activate a free loss reporting tool to determine how much can be saved through the bypass capabilities.

Have your say

This is a moderated forum. Comments will no longer be published unless they are accompanied by a first and last name and a verifiable email address. (Today's Trucking will not publish or share the email address.) Profane language and content deemed to be libelous, racist, or threatening in nature will not be published under any circumstances.