Detroit Assurance 5.0: Top 10 of 2019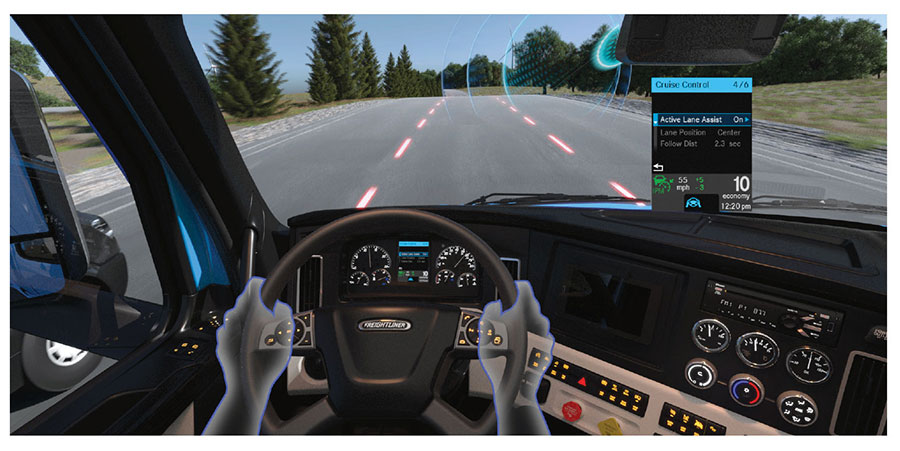 Daimler Trucks North America planted a flag earlier in the year when it became the first OEM to introduce a truck with Level 2 autonomous controls.
The new Detroit Assurance 5.0 suite of safety systems can adjust and resume cruise control in stop-and-go traffic, apply full brakes when detecting moving pedestrians, warn drivers about vehicles sitting in their blind spots, and even help a Freightliner Cascadia track down the middle of its lane.
That's right. The steering wheel will nudge back and forth on its own.
These are merely a few examples of what the underlying technology can do. The decisions are based on the readings from radar-based sensors and a windshield-mounted camera.
Don't mistake this for a truck that drives itself. A driver continues to sit behind the wheel. But it's fair to describe Detroit Assurance 5.0 as a driver's co-pilot.
Have your say
We won't publish or share your data