Executive Enforcer: In conversation with CVSA's Collin Mooney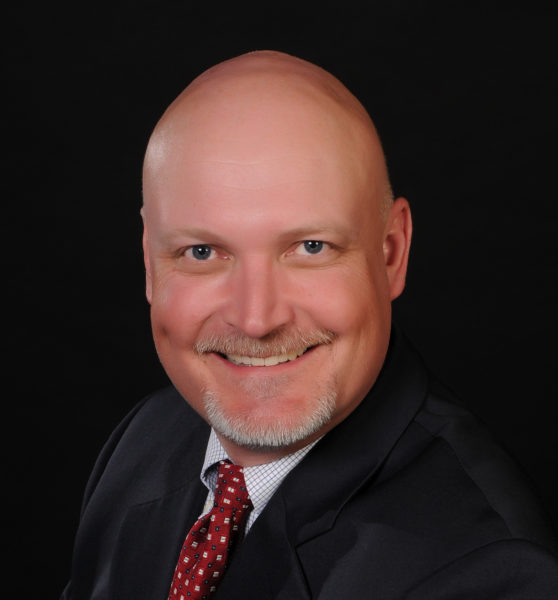 GREENBELT, Md. — The Commercial Vehicle Safety Alliance (CVSA) has an international focus, finding common ground for roadside inspection practices across North America. But these days the alliance also has a decidedly Canadian face in Collin Mooney.
The alliance's executive director is a Saskatchewan native who began his career on this side of the border. He was studying law enforcement at Lethbridge College about three decades ago when introduced to a three-credit commercial vehicle enforcement course. That led to work as a summer student with the Saskatchewan Highway Transport Patrol, a job with the Alberta Commercial Vehicle Enforcement Branch, and successive staff roles with the alliance itself.
Today's Trucking caught up with Mooney to discuss the evolution of roadside enforcement, Roadcheck inspection blitzes, out-of-service rates, and a new U.S. mandate for Electronic Logging Devices (ELDs).
Today's Trucking: The Commercial Vehicle Safety Alliance is dedicated to ensuring consistent roadside inspections across North America, but we still hear people say there are differences from one jurisdiction to the next. How can this issue be addressed?
Mooney: The biggest thing I want to tackle here is the documenting of violations on a roadside inspection report. Before [the U.S. introduced CSA safety ratings], every province, state, territory, and even inspector had their own way of documenting violations. CSA presented itself as a program where every violation was going to be pointed. It shone a big bright light on the discrepancies.
Today's Trucking: Many carriers would like to see more favorable roadside inspections documented, and for good reason. A bigger share of passed inspections leads to a better safety rating. Why isn't every inspection recorded?
Mooney: We've always been there documenting and recording all 'inspections', regardless of whether there are violations or not. Where the subjectivity comes in is when you pull into a check stop or weigh scale and I just want to do a cursory look at your logbook, or check your registration because you're missing your validation tab on your plate. You're arguing it's an inspection, when in fact it is not. When I'm sitting at a scale house, I'm doing a quick cursory inspection as a truck is rolling by me. Some feel that, because I'm doing that, that is an inspection. We do not.
Today's Trucking: Do you see an increasing role for scale bypass programs?
Mooney: We're inspecting less than a fraction of a percent of the vehicles on the road. We're not even making a dent in the bigger picture. The more we can leverage technologies such as weigh-in-motion, bypass systems — any sort of advancement in technology to help us target unsafe carriers — the better.
We conduct 4 million roadside inspections annually in the United States and Canada. The goal under our electronic inspection program is 400 million a year. There is a vision of a port of entry or some strategic location with some sort of communicating device, whether it's a transponder, or Bluetooth, or short-range communication. When a vehicle goes by the post, it will read the ELD, the driver's licence, the vehicle permitting. There's even an opportunity for weigh-in-motion, and reading the [Electronic Control Modules] for equipment violations without that vehicle slowing down.
Today's Trucking:  Do you think the general mechanical condition of equipment has improved over the years? Roadcheck results seem to suggest we've stalled in the search for ways to improve Out-of-Service rates.
Mooney: I think it has improved a little bit – especially with CSA and the violations counting towards motor carrier safety records. But I also feel equipment violations have leveled out and plateaued. When we look at our Roadcheck stats, they're pretty flat. Mechanical fitness is still important because there are still things falling off vehicles and causing crashes and hurting people, but that's not the leading cause of crashes on our highways. Fatigue and distracted driving are the two we are targeting.
Today's Trucking:  So what role does the annual 72-hour Roadcheck inspection blitz serve?
Mooney: Roadcheck is still important for communicating the safety message. It's our opportunity to highlight the state of the environment.
We wanted to see a continuous decline [in the program's Out-of-Service rates] over the years. We saw a dramatic drop. Where we were in the 40 and 30 percents, now we're down in the low 20s.
Some people get frustrated and say, 'How come they aren't declining anymore?' We've conditioned people to think we were in pursuit of zero. It's a great goal, but what's also changed is our inspection process. Instead of it being a random inspection, we are more targeted. We should be in pursuit of 100% because the rate is only reflective of the vehicles we stopped and inspected.
Today's Trucking: How should fleets look at their Out-of-Service violations?
Mooney: Once a vehicle rolls off the manufacturing line, you have your annual inspection program. That is a regulated activity. You then have your daily pre-trip inspection. The last step is a random or targeted roadside enforcement program. When we stop a vehicle at roadside and find violations — a spring pack that's broken all the way through, or rusted all the way through — that tells us you have a failing annual inspection program, and you have a failing driver trip inspection.
The violations we should be finding at the roadside are a bulb that just went out, or a tire that just ran over a nail. If you have four lights burnt out, this is a systemic problem. If we're finding violations and documenting them at roadside, you have a failure within your annual inspection program, your preventive maintenance program, your driver trip inspection program. By the time we stop you we shouldn't find anything.
Today's Trucking: Are people losing sight of the fact that the Out-of-Service criteria are the bare minimum standards?
Mooney: Sometimes they rely on the roadside inspection program as their preventive maintenance program. We see that a lot, and that's not right. The carriers that invest in a preventive maintenance program are at a competitive disadvantage when you have motor carriers that do not.
Today's Trucking: Roadcheck blitzes have a special focus every year. Last year it was load securement. What will the focus be this year?
Mooney: Hours of Service. Fatigue and driver behavior is a contributing factor to crashes on our roads, and [the focus] just happens to coincide with the ELD rollout.
Today's Trucking:  The mandate of Electronic Logging Devices in the U.S. is at the top of mind for many operations. How has the rollout gone so far?
Mooney: A number of folks in the motor carrier industry were betting on there being a legislative or presidential delay, which means that they did not purchase, install, or get trained on their ELD. It was a last-minute purchase. We are disappointed in segments of the industry that took that approach, that did not prepare.
We are disappointed that our implementation process — our delay in implementing Out-of-Service conditions until April 1 — has been taken by many in the industry as the new implementation date. That wasn't the intent.
I'm disappointed in the handful of people electing to install their ELDs so they meet the regulatory definition, but then still using paper. It's not meeting the regulatory intent. Jurisdictions or inspectors may issue citations or tickets, and this would be a situation where that's applicable.
Today's Trucking:  Canada is now considering an ELD mandate of its own. Should that happen, what lessons could our regulators learn from the experience in the U.S.?
The web services were released a very short period of time before the rule took effect, which then left vendors having to troubleshoot, to make sure all their ducks are in a row, to train their clients, to train their drivers. Then we as an enforcement community have to figure out how it works, all in a very short period of time. Let's say [the U.S. Federal Motor Carrier Safety Administration] managed to a deadline six months earlier. It would have given the vendors, motor carriers, and enforcement community more time to work with the technology.
The ELD rule did not change any of the underlying Hours of Service rules. However, having said that, it has become quite apparent that the ELD rule has become, for many, their first introduction to Hours of Service compliance, and that is disappointing. We are hopeful that with enhanced Hours of Service compliance over the years, that the crash and fatality and injury rates will fall.
I want to be able to look at a map in a couple of years time and say, 'Here's where we were in '16/'17, and here's where we are today. There's more highway miles and more trucks on the road, but crashes and injuries and fatalities are going down.'
Today's Trucking: So you see ELDs as a tool for tackling fatigue, and not just addressing things like form and manner violations?
Mooney: I hope.
This interview has been edited for length and clarity.
Have your say
We won't publish or share your data