Ontario to invest in green trucks, natural gas network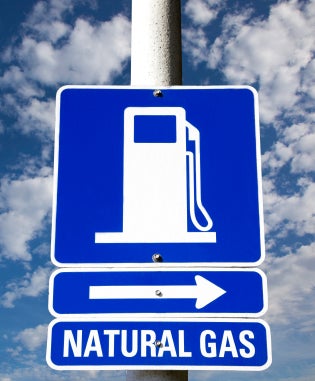 TORONTO, ON – Ontario has unveiled a five-year Climate Change Action Plan that includes funds to adopt greener commercial vehicles and build a province-wide natural gas fueling network.
A new Green Commercial Vehicle Program to launch in 2017 will include up to $170 million in incentives for adopting electric and natural gas commercial vehicles, aerodynamic devices, anti-idling devices, and electric trailer refrigeration. The funding available for specific technologies is not referenced.
Another $75-$100 million will be used to build a province-wide natural gas fueling network, which will be developed with input from the Ontario Trucking Association, Union Gas, Enbridge Gas, and others.
It's part of the push toward the fuel that Ontario needs, says Bruce Winchester, executive director of the Canadian Natural Gas Vehicle Alliance, noting the new announcement allows the province to become a player in a scene heavily dominated to date by Quebec and British Columbia.
"It's hard to faze truckers," says Winchester, "but when we've done outreach there's been that sense of concern about adopting new technologies — and at a time when they have so many other concerns like finding capable drivers or meeting emission limits, natural gas has not been at the top of their list."
Winchester says that commitments from engine makers like Cummins Westport, now on its third generation of natural gas-capable engines, should reassure the trucking industry that this technology is not a flash in the pan.
One factor that continues to hamper the use of Liquefied Natural Gas, however, is the lack of a large-displacement engine. The 15-liter model was discontinued.
Natural gas has a lower carbon content than diesel, but it is not the only fuel to receive a financial boost under the announcement. A $20-million pilot program will also be introduced to transform methane from agricultural material or food waste into transportation fuels. Up to $155 million will be available for fuel distributors to deliver high-blend sustainable biofuels and upgrade infrastructure. Gasoline prices, meanwhile, will increase 4.3 cents per liter in January, to help pay for the overall $8.3-billion plan.
Another $1 million has been set aside to explore opportunities with the federal government to accelerate Capital Cost Allowances for technologies that reduce Greenhouse Gases.
"Today's announcement makes it easier for Ontario trucking companies to transition to greener, low carbon-intensive fuels such as electric and natural gas technology and spur market penetration of proven fuel-cutting aerodynamic and anti-idling products," said Stephen Laskowski, president of the Ontario Trucking Association. "The Government of Ontario has created a watershed opportunity for the commercial natural gas vehicle industry to market innovative environmental products and technology to our sector.
"What we have now is a partner in government that will work with us to bring about GHG reductions even more quickly," he said.
Transportation is cited by the province as one of the "largest challenges" to meeting targets for lower emissions. More than one-third of Ontario's Greenhouse Gas emissions can be traced to transportation, and cars and trucks are responsible for more than 70% of those, the government says. About 11 million passenger and commercial vehicles now travel Ontario roads.
The province plans to increase the amount of renewable content like ethanol in gasoline, but existing Green Diesel Standards will remain.
Other transportation goals include the wider use of battery electric, plug-in hybrid electric, and hydrogen passenger vehicles, and targets have been set to have them account for 5% of vehicle sales as early as 2020. Related incentives will include up to $14,000 rebates on green vehicles, which will also be able to travel High Occupancy Vehicle lanes when there is only one passenger on board.
Ontario wants to slash Greenhouse Gases when compared to 1990 levels, reducing them 15% by 2020, 37% by 2030, and 80% by 2050.
A new cap and trade program – aligning with those in place in Quebec and California, and effective July 1 — is expected to annually generate as much as $1.9 billion, which will be invested in a new "Greenhouse Gas Reduction Account" earmarked for initiatives that reduce related pollution.
The province's environmental and clean technology sector includes an estimated 3,000 businesses employing 65,000 people, generating $8 billion in annual revenue.
Not all the funding supports trucks, however. There are also plans to make short-line railways more competitive. "According to the Railway Association of Canada, shortlines can be three to four times more efficient per tonne-kilometer than transporting the same freight by truck. There are currently five provincially licensed freight short-lines in operation that carry goods over distances up to 300 kilometers," the Action Plan concludes.
"Ontario's Climate Change Action Plan will create good jobs, help people and businesses reduce their carbon footprint, save money, and accelerate a shift to a more sustainable society," said Glen Murray, minister of the environment and climate change. "Through the plan, Ontarians and the government are doing their part in the global effort to fight climate change."
Have your say
We won't publish or share your data