Trucks of the Month: Crazy 'bout the Mercury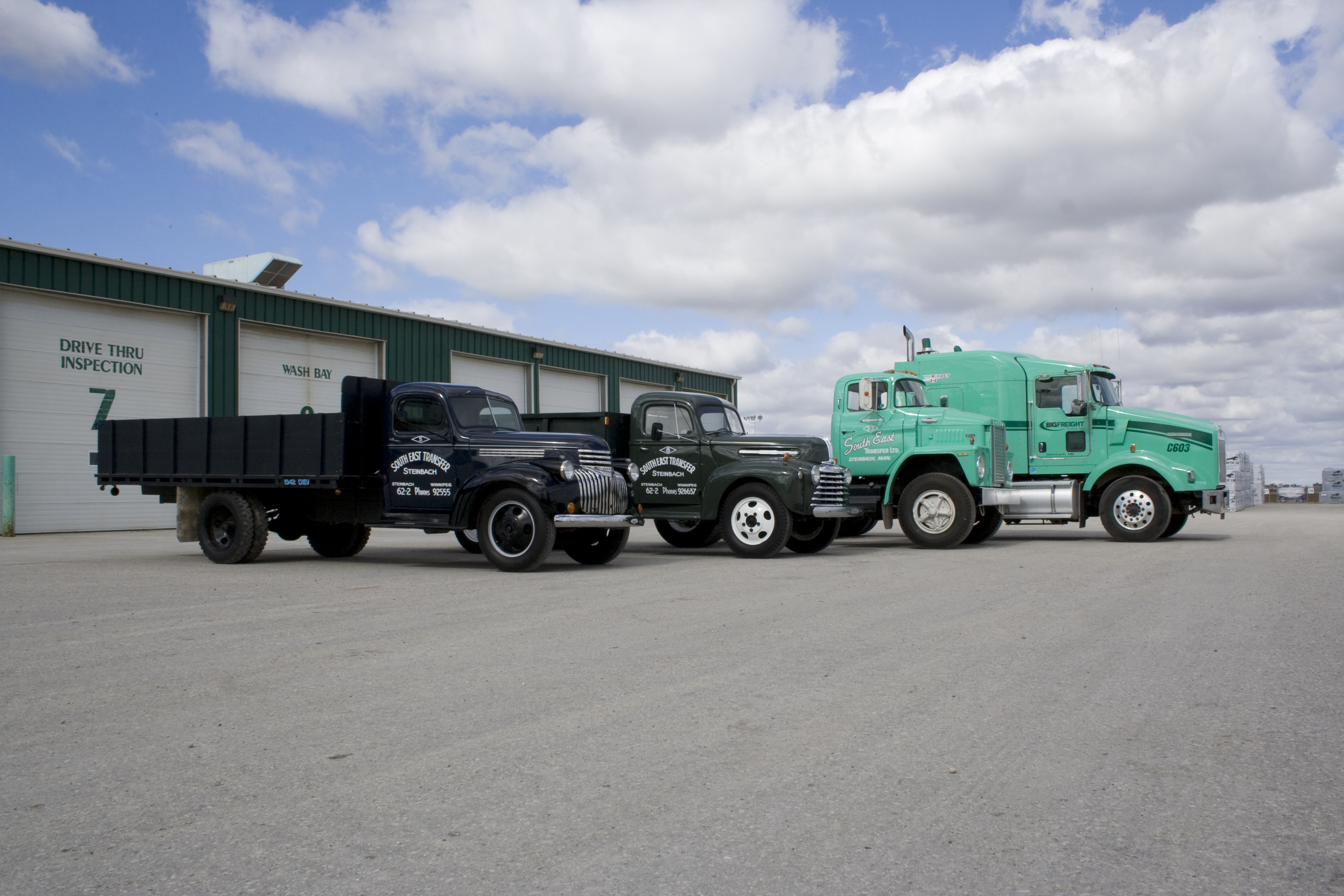 WINNIPEG, Man. — Seaton "Red" Coleman of Big Freight Systems found his 1942 Chevrolet among ads in the American Truck Historical Society's magazine. The former fire truck had to be imported from Minnesota for a restoration, but it would serve as the perfect homage to South East Transfer – the four-truck Manitoba fleet he convinced his dad to buy in 1948, establishing the business that would eventually carry the Big Freight name.
It isn't the only truck to recognize the company's roots, though.
The 1947 Mercury was spotted much closer to come, parked next to the Perimeter Highway out of Winnipeg. But when Coleman rolled by the next day, it was gone. "Oh man, I was sick," he once recalled. He began visiting surrounding businesses to see if anyone knew something about it, and followed a lead that it had been seen parked in a driveway which cut through the surrounding bush. Once Coleman found it (again), he connected with the owner, and they struck a deal.
This prized addition to the collection was brought back to Steinbach, Man., where Coleman began to overhaul the motor. A local body shop was engaged for the all-important finishing touches, such8 as adding the old South East Transfer logo to the door.
These days it is displayed in Steinbach's Mennonite Heritage Village's Antique Transportation Building – made possible in 2000 through the support of Coleman and Milton Penner, who founded the Penner International fleet.
Rounding out Coleman's collection is a 1975 Dodge that had been left languishing in a South East Transfer yard for several years, after hauling general freight between Steinbach and Winnipeg during the '70s and '80s. He restored it in the early 2000s.
Big Freight is now celebrating its 70th anniversary, and the nod to the past remains.
Spec's
1942 Chevrolet LoadMaster
Engine: 216 cu.in., straight-6
Transmission: 4-speed with double clutch
Rear differential: Eaton
Tires: 34-inch Denman in front, 34-inch Mansfield mud and snow in the rear
1947 Mercury
Engine: Ford 239 cu.in. flathead
Transmission: 4-speed manual
Tires: 35-inch Goodyear
1975 Dodge
Engine: Dodge 413 cu.in. big block
Transmission: 10-speed
Have your say
We won't publish or share your data