Carrier upgrades Solara controller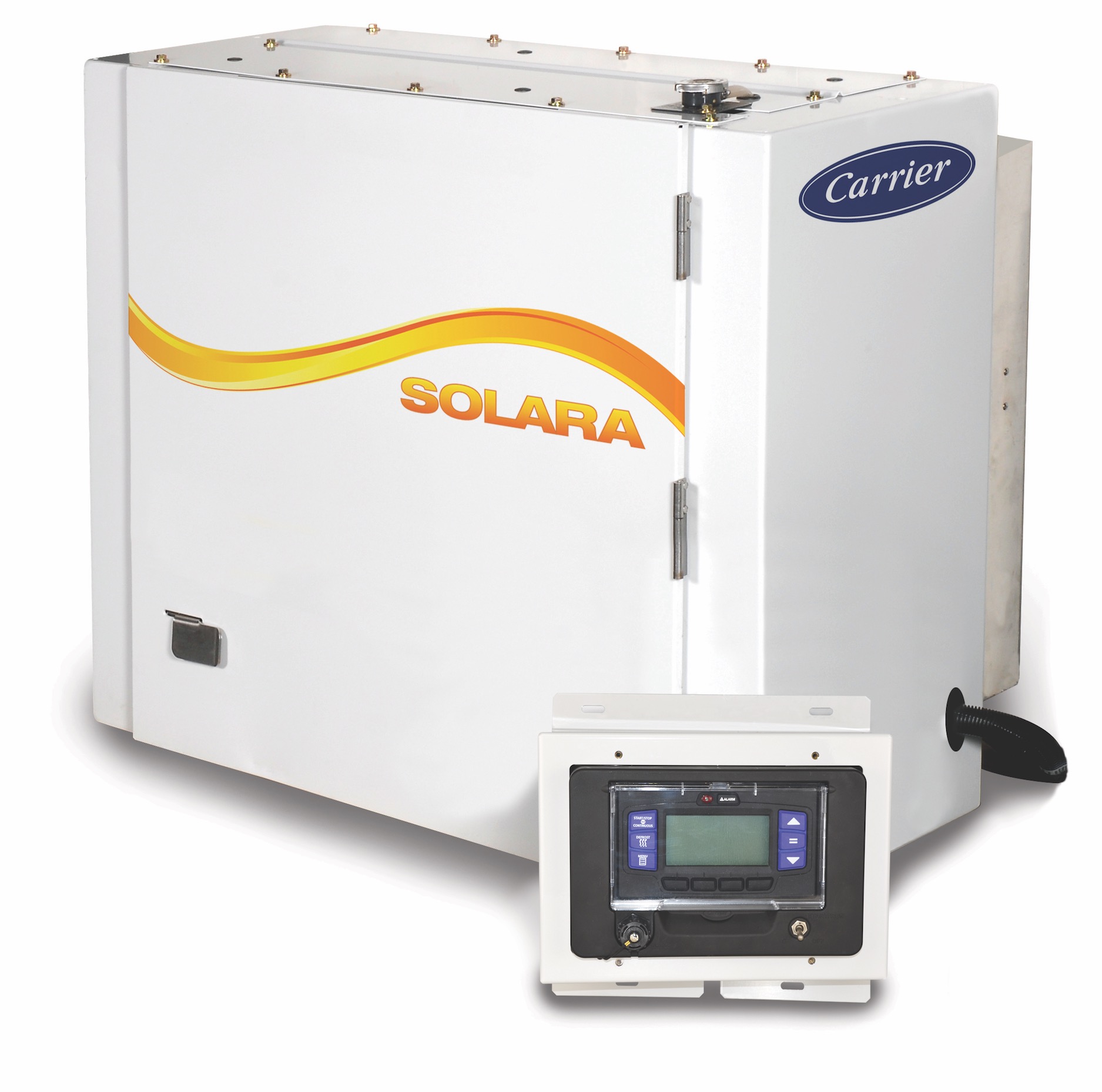 Carrier Transicold's Solara heating unit now features an APX controller with a dashboard-style display.
The Solara uses a Z482 two-cylinder diesel engine to generate 50,000 BTU/hour at an ambient temperature of -18 Celsius, keeping sensitive commodities such as flowers and pharmaceuticals from freezing.
Its new controller is preloaded with the company's programmable IntelliSet software to help create heating parameters for different commodities. An integrated DataLink data recorder and USB port makes for easy downloads and uploads, Carrier Transicold adds. And troubleshooting is supported through built-in diagnostics.
Options include DataTrak telematics software, flush- and surface-mount control panels, fuel-level sensors, and open-door indicator, and shutdown switches.
Fuel tank options range from 115 to 455 liters.

Have your say

This is a moderated forum. Comments will no longer be published unless they are accompanied by a first and last name and a verifiable email address. (Today's Trucking will not publish or share the email address.) Profane language and content deemed to be libelous, racist, or threatening in nature will not be published under any circumstances.