Wabco iABS to be trailer brains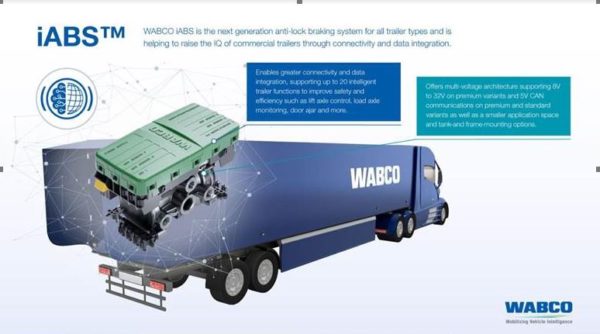 Wabco has introduced the intelligent anti-lock braking system, or iABS, for commercial trailers.
In addition to keeping the trailer's wheels from locking and slipping, Wabco iABS combines with additional sensors to become the trailer's "brain", the company says.
The intelligent braking platform also combines iABS and iEBS (intelligent electronic braking system) on one common platform.
Have your say
We won't publish or share your data