Mack offers video option, explores electrification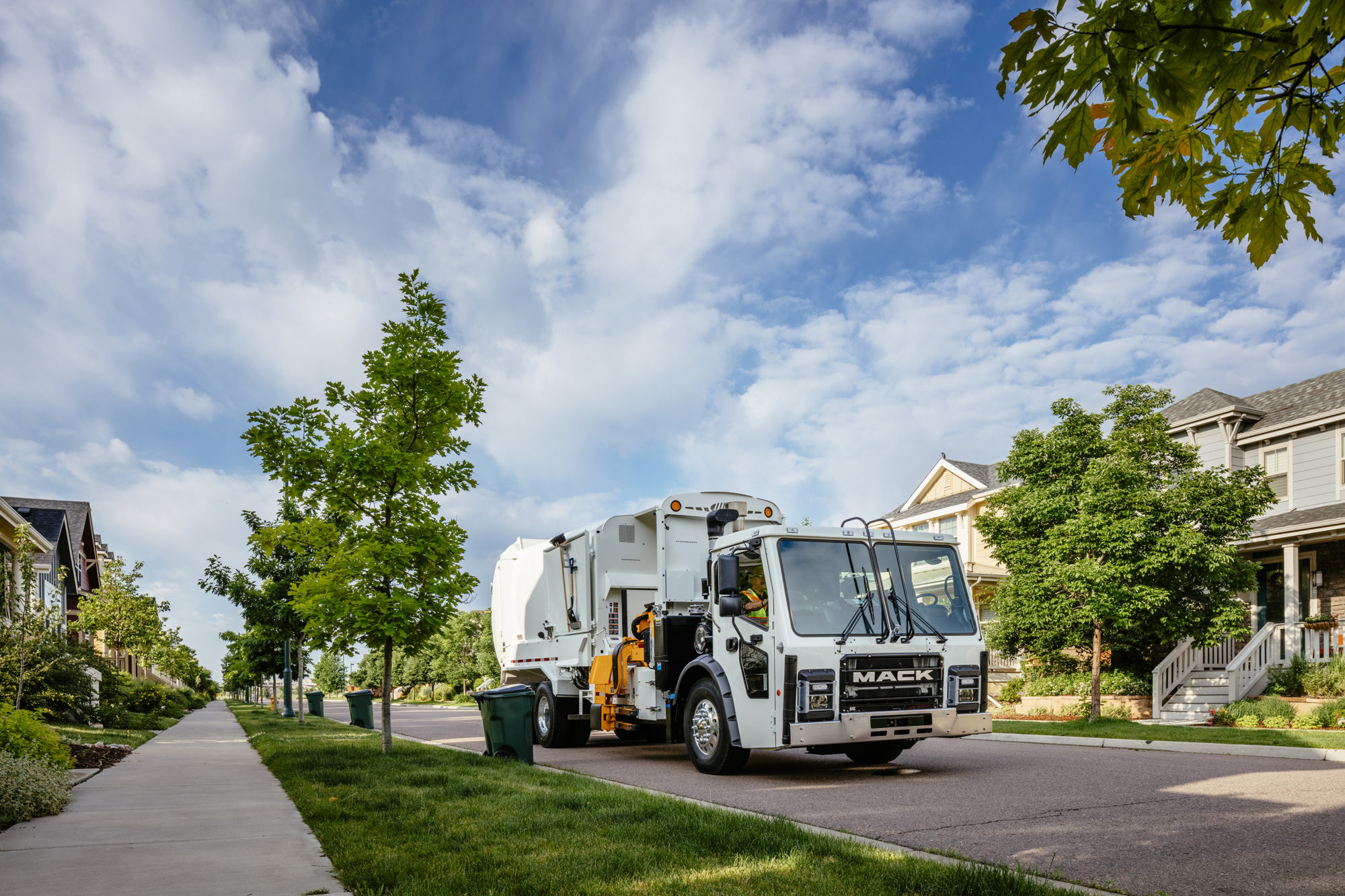 TORONTO, Ont. – Reports of hot Class 8 truck sales tend to focus on the on-highway market, but don't think about trashing the opportunities being realized in the refuse segment.
"It's been a very strong year for the refuse market as well," said Mack Trucks director of product strategy Roy Horton, during a stop at Canada's Waste and Recycling Expo. And Mack already enjoys a strong market share there.
Horton made the comments as Mack unveiled the latest upgrades to its refuse product lines, officially taking orders for the Lytx DriveCam and Lytx Video Services pre-wire option on LR, TerraPro and Granite models.
"The refuse industry is one of the Top 5 most dangerous occupations," said Curtis Dorwart, refuse product manager, referring to the need. Video could support everything from driver coaching to accident reconstruction, and even prove cases where drivers are not at fault, he explained. "It can help to prove innocence."
But that's an option available today. Executives also referenced plans for the future as Mack prepares to test an electrified waste truck with New York City's Department of Sanitation. That LR model with an integrated Mack electric drivetrain is scheduled to be on the road in 2019.
"Our plan is essentially to be weight-neutral," Dorwart said, noting how a next-generation of battery will make this truck viable. Mack will also be in the relatively rare position of offering a vertically integrated electric drivetrain, rather than piecing together equipment from different suppliers.
"That," Dorwart said, "is right in Mack's wheelhouse."

Have your say

This is a moderated forum. Comments will no longer be published unless they are accompanied by a first and last name and a verifiable email address. (Today's Trucking will not publish or share the email address.) Profane language and content deemed to be libelous, racist, or threatening in nature will not be published under any circumstances.