Special Paris Convoy makes a million
PARIS, Ont. — The inaugural Southern Ontario Truck Convoy for Special Olympics in 2005 featured 59 trucks and raised $30,000 for the cause. The 15th running of the event this year saw 133 trucks raise $133,000, bringing this convoy's total lifetime contribution to $1.063 million.
Going into the 2019 convoy, organizers were confidant they would top $1 million this year. The lifetime total after last year's convoy stood at $930,000. The previous best year's donations came to $108,000, so 2019 was significantly better than any prior convoy.
This year's 133-truck convoy, not including police escorts and emergency vehicles, was over two miles long and took 25 minutes to marshal out of the fairgrounds parking lot.
This year's convoy also saw a record number of first-time drivers and fleets, including KimTam Leasing (Samuel Steel) Hamilton with 11 trucks and P&H Milling of Cambridge with 8 trucks. Challenger Motor Freight had the best fleet representation with 18 trucks — one driven by company owner and president Dan Einwechter.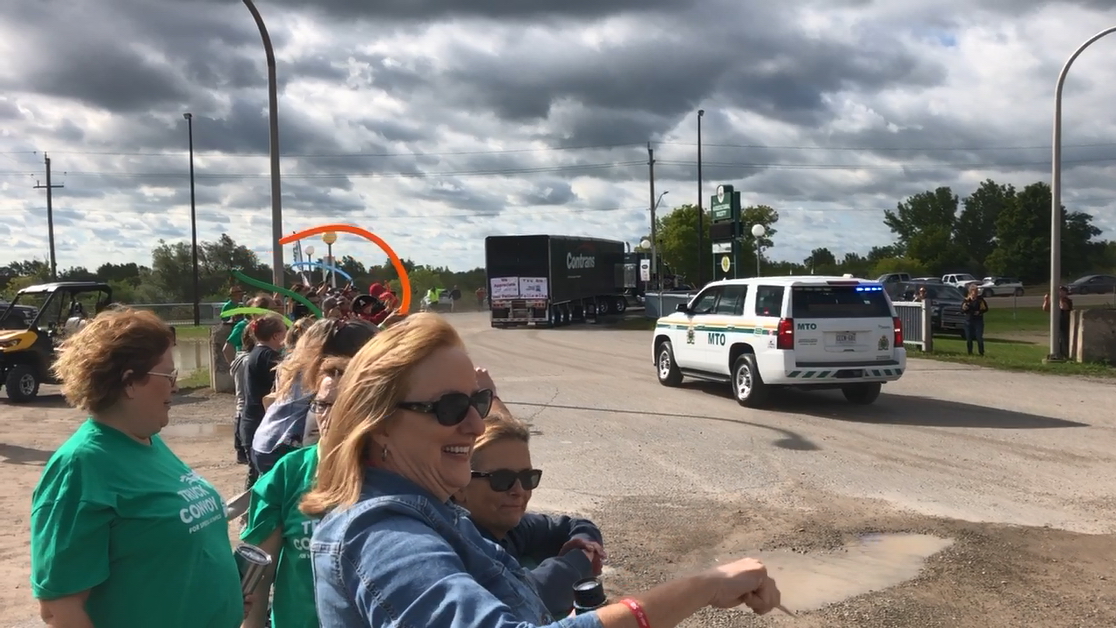 Mike Millian, president of the Private Motor Truck Council of Canada, also showed off his driving skills, steering and gearing a loaner truck through the convoy route.
The Top 15 drivers this year brought in a total of $49,226.62, with the Top 3 drivers, Brian Busch, Kent Dowling and Brian Hilton, bringing in nearly $20,000.
Each year, roughly 100 drivers — sometimes more, sometimes less — with many of the same drivers returning year after year, collect pledges and sponsorships from friends, family, neighbors, co-workers, people standing on street corners and anyone else they can cajole into a donation. Those contributions go directly to the Special Olympics athletes in the form of training and equipment as well as travel and other expenses.
Earlier this year, the Special Olympics World Games were held in Abu Dhabi, United Arab Emirates. Two southern Ontario athletes attended those games and came home with gold medals: Barry Green, for doubles bowling, and Jason Gordy in singles bowling.
Two other Truck Convoy for Special Olympics events took place this past weekend in western Canada. Organizers in Manitoba said they hoped to raise $80,000, but have not yet reported the final tallies. In Saskatchewan, 44 trucks raised nearly $12,000.
The first truck convoy event of the season was held in Prince Edward Island, where drivers brought in over $12,000 on August 25.
On September 7, 83 trucks brought $26,000 in donations at the Alberta convoy.
Next weekend, truck convoys will take place in Dartmouth, N.S., and Mississauga Ont.

Have your say

This is a moderated forum. Comments will no longer be published unless they are accompanied by a first and last name and a verifiable email address. (Today's Trucking will not publish or share the email address.) Profane language and content deemed to be libelous, racist, or threatening in nature will not be published under any circumstances.